Legal Disclaimer:
This product is sold as a pure compound for research purposes only and is not meant for use as a dietary supplement. Please refer to our terms and conditions prior to purchase.
Safety Information: Keep this product out of the reach of children. This material has limited research available about it and may result in adverse effects if improperly handled or consumed. This product is not a dietary supplement, but a pure substance, sold as a raw material. We attest exclusively to the quality, purity and description of the materials we provide. This product is for use and handling only by persons with the knowledge and equipment to safely handle this material. You agree to indemnify us for any adverse effects that may arise from improper handling and/or consumption of this product.
The articles and information on products that may be found on this website are provided exclusively for the purposes of providing information and education. These items are not pharmaceuticals or medications, and the Food and Drug Administration has not given permission for the treatment or prevention of any disease, medical condition, or ailment using them.
Description
N-Acetyl Semax Amidate
Molecular Formula:C37H51N9O10S
CAS: 80714-61-0
Sequence: MEHFPGP
N-Acetyl Semax Amidate is the newest analog of Semax. It crosses the blood brain barrier easier than the original form of Semax and therefore is more potent by weight.  Upon receipt, use included medicine syringe to remove solution from the spray bottle and transfer into the amber container containing peptide, shake gently and let dissolve. This should take around 30 seconds. Then transfer back into the spray bottle and immediately refrigerate. Product should remain in refrigerator when not in use.
Contents:
N-Acetyl Semax Amidate, Verified by HPLC to exceed 99.30% purity.
L-Methionyl-L-α-glutamylhistidyl-L-phenylalanyl-L-prolylglycyl-L-proline, (Pro8,Gly9,Pro10)ACTH-(4-10)

Status of N-Acetyl Semax Amidate nasal spray
N-acetyl Semax spray is a medication in Russia and Eastern Europe for stroke and other types of brain injury.  In the US, it is an unregulated substance.
Research Studies
N-Acetyl Selank Amidate
Molecular Formula:C33H57N11O9
CAS: 129954-34-3
Sequence: TKPRPGP
N-acetyl Selank amidate is the newest analog of Selank. It crosses the blood brain barrier easier than the original form of Selank and therefore is more potent by weight. Spray bottle will be included.
 Uchakina, O. N.; Uchakin, P. N.; Miasoedov, N. F.; Andreeva, L. A.; Shcherbenko, V. E.; Mezentseva, M. V.; Gabaeva, M. V.; Sokolov, O. U.; Zozulia, A. A.; Ershov, F. I. (2008). "Immunomodulatory effects of selank in patients with anxiety-asthenic disorders". Zhurnal Nevrologii I Psikhiatrii Imeni S.S. Korsakova. 108 (5): 71–75. PMID 18577961.
^ Narkevich, VB; Kudrin, VS; Klodt, PM; Pokrovskiĭ, AA; Kozlovskaia, MM; Maĭskiĭ, AI; Raevskiĭ, KS (2008). "Effects of heptapeptide selank on the content of monoamines and their metabolites in the brain of BALB/C and C57Bl/6 mice: a comparative study". Eksperimental'naia i Klinicheskaia Farmakologiia. 71 (5): 8–12. PMID 19093364.
^ Semenova, T. P.; Kozlovskiĭ, I. I.; Zakharova, N. M.; Kozlovskaia, M. M. (2010). "Experimental optimization of learning and memory processes by selank". Eksperimental'naia i Klinicheskaia Farmakologiia. 73 (8): 2–5. PMID 20919548.
^ Semenova, T. P.; Kozlovskiĭ, I. I.; Zakharova, N. M.; Kozlovskaia, M. M. (2009). "Comparison of the effects of selank and tuftsin on the metabolism of serotonin in the brain of rats pretreated with PCPA". Eksperimental'naia i Klinicheskaia Farmakologiia. 72 (4): 6–8. PMID 19803361.
^ Inozemtseva, LS; Karpenko, EA; Dolotov, OV; Levitskaya, NG; Kamensky, AA; Andreeva, LA; Grivennikov, IA (2008). "Intranasal administration of the peptide Selank regulates BDNF expression in the rat hippocampus in vivo". Doklady Biological Sciences. 421: 241–3. doi:10.1134/s0012496608040066. PMID 18841804. S2CID 40709909.
^ Kost NV; Sokolov OIu; Gabaeva MV; et al. (2001). "Semax and selank inhibit the enkephalin-degrading enzymes from human serum". Bioorg. Khim. (in Russian). 27 (3): 180–3. doi:10.1023/A:1011373002885. PMID 11443939. S2CID 26029820.
^ Solov'ev VB, Gengin MT, Sollertinskaia TN, Latynova IV, Zhivaeva LV (2012). "[Effect of selank on the main carboxypeptidases in the rat nervous tissue]". Zh. Evol. Biokhim. Fiziol. (in Russian). 48 (3): 254–7. PMID 22827026.
^ Sarkisova KIu, Kozlovskiĭ II, Kozlovskaia MM (2008). "[Effects of heptapeptide selank on genetically-based and situation-provoked symptoms of depression in behavior in WAG/Rij and Wistar rats, and in BALB/c mice]". Zh Vyssh Nerv Deiat Im I P Pavlova (in Russian). 58 (2): 226–37. PMID 18661785.
^ Institute of Molecular Genetics: Translation of Archived 2011-07-22 at the Wayback Machine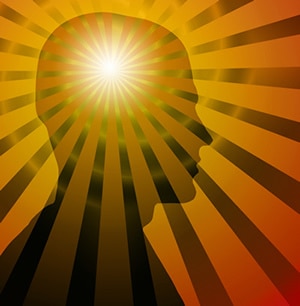 Related Nootropics
phenotropil
phenibut
semax
N-Acetyl Semax
N-Acetyl Selank
N-Acetyl Semax Amidate
N-Acetyl Selank Amidate